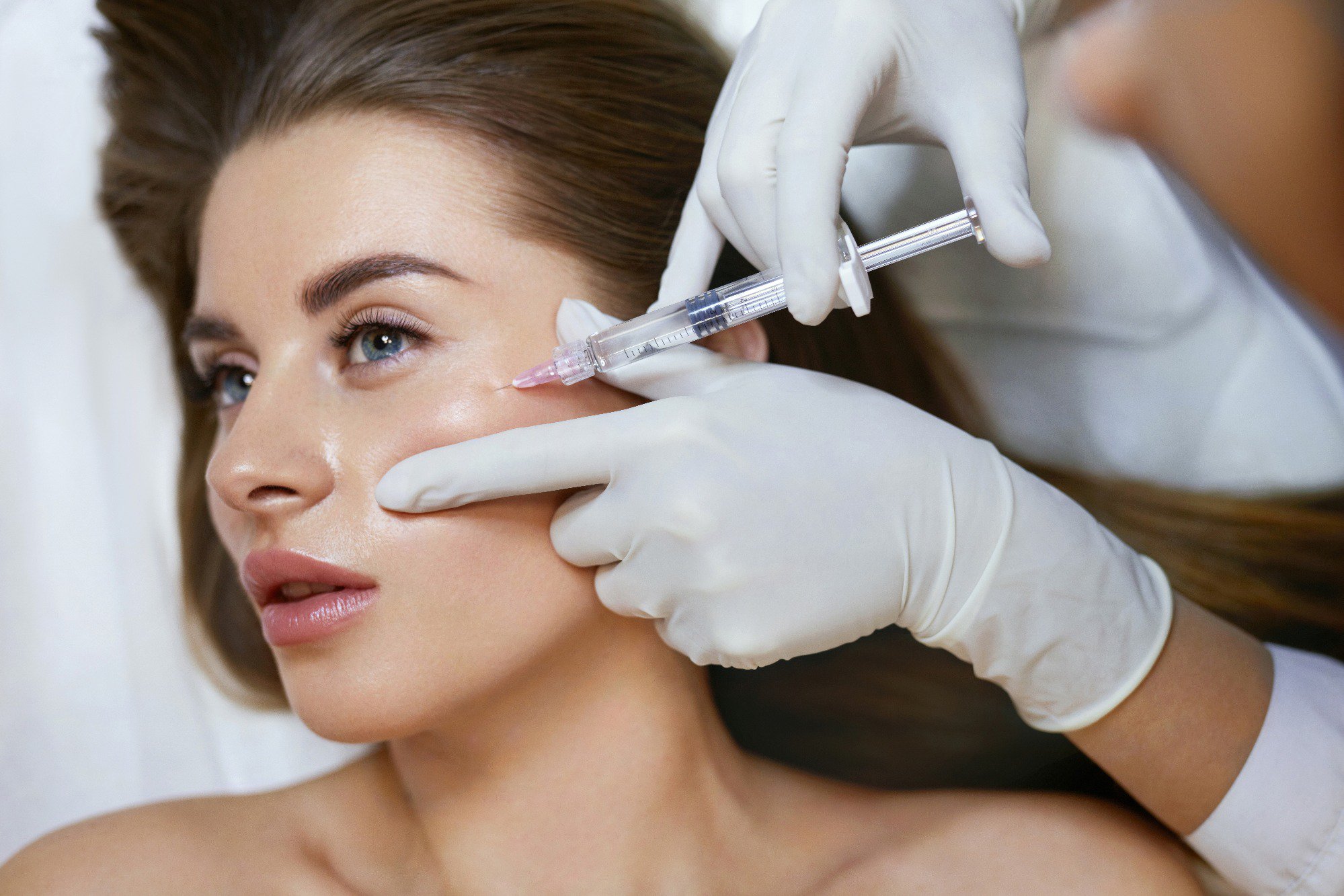 For many people, the look of full, youthful cheeks isn't just attractive in others -- it's a goal they have for their own appearance. Unfortunately, whether it's a result of natural bone structure or the signs of age, this smooth, voluminous look doesn't come naturally to everyone. The good news is, there are a number of ways to achieve this cosmetic goal, including an injectable filler called Juvederm.
Juvederm is one of the most popular, most clinically successful types of filler in the field of aesthetics, and at the Colorado Center for Health and Longevity, we want our patients to be aware of all the options available to help them meet their personal goals. We'd like to answer some common questions about Juvederm to help you decide if it's the right choice for you:
What is Juvederm?
Juvederm is a type of injectable filler that can be used to add volume to the cheeks. It's made from a substance called hyaluronic acid, which is naturally present in the body. Hyaluronic acid is responsible for the youthful fullness of the skin, as it attracts and retains water. As we age, our bodies produce less and less of it. Juvederm replenishes the lost hyaluronic acid, resulting in a fuller, more voluminous, and more youthful appearance.
How Does Juvederm Work?
Juvederm is injected into the cheeks using a very fine needle. Once it's in place, it works to add volume and fullness to the area. The results are immediate, and you can return to your normal activities as soon as your procedure is finished. A Juvederm procedure usually takes less than 30 minutes, and the results can last for up to a year.
Is Juvederm Safe?
Absolutely! Juvederm is FDA-approved and has a long track record of safety and success. In fact, Juvederm is one of the most widely-studied injectable fillers on the market. Additionally, the hyaluronic acid in Juvederm is biocompatible, meaning it won't be rejected by your body. This makes Juvederm a safe and effective option for many people. Most patients who receive Juvederm experience little to no side effects. The most common side effects are mild and temporary, and may include bruising, swelling, and redness at the injection site.
Is Juvederm the Right Choice for Me?
While different types of injectable fillers are suitable for different needs, there are many benefits to choosing Juvederm. First, Juvederm is made from a substance that already exists in your body (the hyaluronic acid we mentioned previously), so you don't have to worry about it being rejected and producing nasty side effects. Additionally, Juvederm is very versatile and can be used to achieve a number of different cosmetic goals, including:
Adding volume to the cheeks
Smoothing out wrinkles and fine lines
Improving the appearance of scars
Enhancing and restoring volume to the lips
Filling in wrinkles and lines
Restoring a more youthful appearance
It's also important to know that Juvederm is actually a family of fillers, and that there are even more specific options to address your cosmetic goals. These options include:
Juvéderm Vollure and XC, which soften medium or deep wrinkles throughout the face, including nasolabial folds and other lines around the nose and mouth. The results on average are visible for up to a year.
Juvéderm Volbella, which adds volume to the lower lip, upper lip, or the entire mouth while also improving the look of vertical lines in the lips. The improvements generally last up to a year.
Juvéderm Voluma, which adds to the dimension of the cheeks to correct volume lost with age in the mid-face. The effects can last for up to two years.
If you're interested in Juvederm or any other type of injectable filler, we encourage you to contact us at the Colorado Center for Health and Longevity.
How Long Does Juvederm Last?
One of the biggest advantages of Juvederm is that it provides long-lasting results. The average Juvederm treatment lasts for about 9 to 12 months, though some patients have reported results lasting up to 18 months. After your initial treatment, you can expect to come in for follow-up treatments as needed to maintain your results.
If you're looking for a way to achieve fuller, more youthful-looking cheeks, Juvederm may be a good option for you. It's important to remember, however, that each person is unique and will respond differently to treatment. An aesthetic professional can provide a professional evaluation and help you decide if Juvederm is the right choice.
If you're considering Juvederm for yourself, it's important to consult with a board-certified physician to ensure that it's the best option for you. Dr. Ian Levenson and his team of aesthetic specialists at the Colorado Center for Health and Longevity have years of experience providing successful Juvederm treatments, and we would be happy to help you achieve your cosmetic goals.
Ready to feel your best? Don't wait. Request an appointment at the Colorado Center for Health and Longevity now!