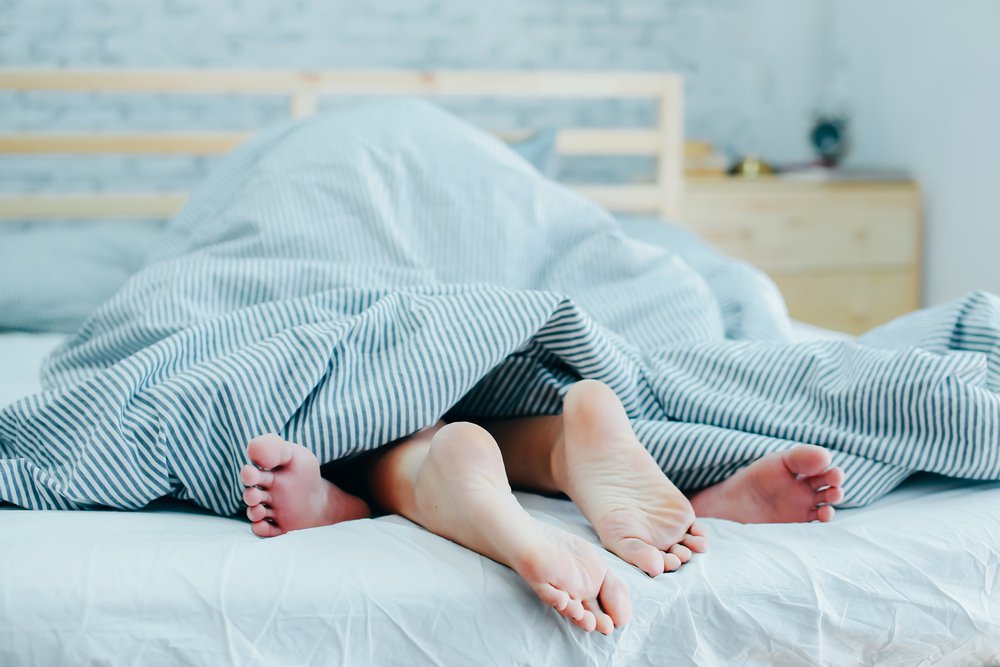 Valentine's Day is around the corner, and you may be planning some special, intimate time with your partner to celebrate. But if you're struggling with sexual dysfunction, unhappy with your sex life, or not feeling as into sex as you used to be, the situation may be more fraught than exciting. Sexual health is a taboo subject for many people, even when it's affecting their quality of life – but there are ways you can address these problems and take charge of your happiness in the bedroom.
At The Colorado Center for Health and Longevity, we want our patients to know that sexual health is an important part of their overall wellbeing, and that help is available to address these struggles. Here are four things to remember about sexual health this Valentine's Day and all year round:
Don't Be Embarrassed to Address Sexual Dysfunction
If you're a person struggling with sexual dysfunction – for example, a man struggling with erectily dysfunction, or a woman struggling with painful or unsatisfying intercourse – it may be difficult for you to even approach the subject with your intimate partner, let alone your doctor. Sex is a highly emotional subject, and you may fear that your relationship will be affected by the conversation. The fact is, your relationship will be affected even more if you don't address these issues head-on and resolve them together. Sexual dysfunction is very common among both men and women; people like you everywhere struggle with erectile dysfunction, low testosterone, loss of sensitivity, dryness, and more. It's also important to remember that sexual dysfunction can serve as a precursor for other serious health conditions, including high blood pressure and heart disease. By avoiding the problem, you could be putting yourself at risk for further complications.
Your Hormone Health Matters
It's a natural fact that we get older, our hormones change. This is true of both men and women, and our sex hormones – primarily estrogen for women, and primarily testosterone for men – are some of the most commonly affected. Men and women can both struggle with lowered hormone levels, which can lead to fatigue, a loss of desire, erectile dysfunction, vaginal dryness, and other symptoms that can make sex (and life in general) less enjoyable. If you're exhibiting symptoms of lowered hormone production, you may consider trying bioidentical hormone therapy. This type of hormone replacement therapy helps regulate your hormone production with a tiny pellet inserted under your skin.
Sexual Health Treatment Can Make Sex More Fun
For both men and women, it can be embarrassing, upsetting, and even shameful to feel that you're not enjoying sex as much as you once did. The fact is, anorgasmia – a physical inability to orgasm even after plenty of stimulation – is common, and has a wide variety of causes that can be addressed once the problem has been identified. While anorgasmia more commonly affects women(opens in a new tab), it can also affect men. Understanding the problem, communicating with your partner, and making lifestyle changes can help you have more fun in the bedroom. If adjusting your behavior doesn't seem to be making a difference, you may consider medical intervention from a specialist.
Talk to a Sexual Health Specialist
If you've been struggling with sexual dysfunction – or even just dissatisfied with sex – and you're unsure where to start, talking to a sexual health professional is a great place to start. This is a physician whose entire job is to understand sex and the reproductive system, get a sense of your condition, provide you with an accurate diagnosis, and recommend the next course of action to help you feel your best. A patient-focused physician like Dr. Levenson at the Colorado Center for Health and Longevity will take the time to understand your specific needs and help you find the right solution for you.
If you're ready to feel great in the bedroom and have peace of mind for your overall health, it's time to reach out to Dr. Levenson and his team at the Colorado Center for Health and Longevity. As someone who has provided hormone therapy and treated sexual dysfunction for years, he has the expertise to help you take charge of your sex life.
Ready to feel your best? Don't wait. Request an appointment at the Colorado Center for Health and Longevity now!