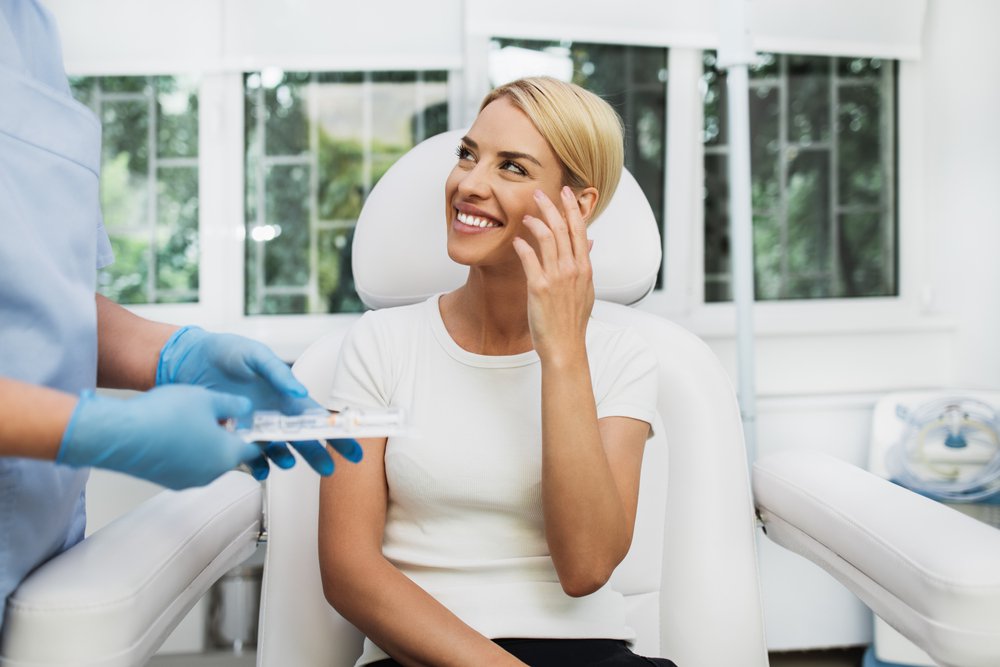 When it comes to getting aesthetic services, choosing the right clinic can be crucial. Aesthetic procedures such as Botox, dermal fillers, and chemical peels require skilled hands and expertise to deliver safe and effective results. With so many clinics offering aesthetic services, it can be challenging to know which one to select.
Here are tips on how to choose the right clinic for aesthetic services to ensure you get the best results without sacrificing safety.
Consider The Experience Of The Staff
The experience of the staff is one of the most critical factors to consider when choosing a clinic for aesthetic services. The aesthetic industry is constantly evolving with new procedures and technologies, and it takes experienced staff members to stay on top of these changes. Experienced staff members can leverage their expertise to provide better outcomes, making your treatment more effective and safe. With experience comes a deep understanding of the human body, and experienced staff knows how to read the signs and symptoms that may arise during a procedure or afterward. They're familiar with the side effects that may come from the treatment and know how to manage it.
Furthermore, an experienced staff member has likely seen a broad range of cases, giving them a solid foundation to work from. They know how to navigate different patient histories and unique circumstances. Procedures in the aesthetic industry require a great deal of skill and care, and inexperienced staff might make errors that can lead to catastrophic results. Therefore, choosing a clinic with experienced staff members is crucial for your safety and well-being.
Consider The Cleanliness Of The Clinic
Cleanliness is an essential aspect to consider when selecting a clinic for aesthetic services. A clean clinic will put you less at risk of acquiring infections or other health issues. Maintaining a clean environment involves proper disinfection protocols, protective barriers, and safe disposal of any materials used during the treatment procedures. Aesthetic procedures usually require needles, scalpels, and other equipment that can spread diseases if not disposed of correctly or disinfected appropriately.
A clean clinic gives you the confidence that you are not exposing yourself to any risks while undergoing the treatment. Poor hygiene conditions can reflect negatively on the quality of service you will receive and potentially put you and your health at risk.
Ask The Staff About Their Emergency Procedures
When choosing an aesthetic clinic, it is important to ensure the staff has emergency procedures in place, should an emergency happen while or after receiving aesthetic treatment. Aesthetic clinics are not exempt from medical emergencies. Emergencies can occur during the procedure or even after the treatment, and it's essential to know that the clinic has a plan in place to handle any issues that may arise. Clinics that prioritize patients' safety have emergency procedures they follow in case of an issue, and staff members receive training on how to react to medical emergencies.
A reliable clinic should have an adequate emergency plan in place, trained staff, access to medical equipment, and a way to contact emergency response teams if needed. Knowing that the staff is prepared to handle any situation, including emergencies, can give you peace of mind and alleviate any anxiety you might have during the procedure. Therefore, when selecting a clinic for aesthetic services, it is crucial to inquire about their medical emergency protocols to ensure your safety and well-being.
Consider The Price
Price is an essential factor to consider when choosing the right clinic for aesthetic services. While price should not be the only deciding factor, it is essential to be aware of the different prices for similar services to ensure you're not being overcharged or charged significantly less than other clinics offering the same service. Clinics charging less than their competitors may not offer the same quality of service, safety, experience, or qualifications that their counterparts do. On the other hand, overly expensive clinics do not necessarily guarantee superior performance. Prioritizing quality over cost is more important than choosing a clinic solely on the basis of price.
A good clinic will provide the patients with a mix of qualified, experienced staff members, accredited policies, regulatory compliance, and favorable pricing that is competitive to the market. By comparing the pricing offered by different clinics for similar procedures, you can choose the right clinic that fits within your budget while still providing a quality service. Ultimately, the most suitable aesthetic clinic for a patient lies in the balance between quality and affordability.
Research Clinic Reviews
Researching clinic reviews is critical when choosing the right clinic for aesthetic services as reviews from past clients provide insight into the quality of the products and services provided by the clinic. Reviews also provide insights into customer service, the competence of staff, hygiene standards, follow-up care, and more. Reading through these reviews can help you to get a sense of what you can expect from the clinic and the experience you may have with their staff members. Reviews also reveal if the clinic is successful in delivering what it promises or if their clients were dissatisfied with their services. Reviews can provide valuable information, helping you make an informed decision when it comes to choosing a clinic for aesthetic services.
However, it's important to keep in mind that some reviews may not be entirely accurate and might be biased. Therefore, research should include reviews from multiple platforms and not just rely on one source to make an informed decision.
At Colorado Longevity's state of the art facility, we provide the best quality of services in a clean, safe, and welcoming environment. Dr. Levenson and his team of board-certified staff provide the highest quality of care to help you reach your wellness goals.
If you are looking for a board-certified clinic to receive proper aesthetic services or are interested in a consultation, contact Dr. Levenson and his team of dedicated staff at The Colorado Center for Health and Longevity or schedule an appointment directly from our website today!