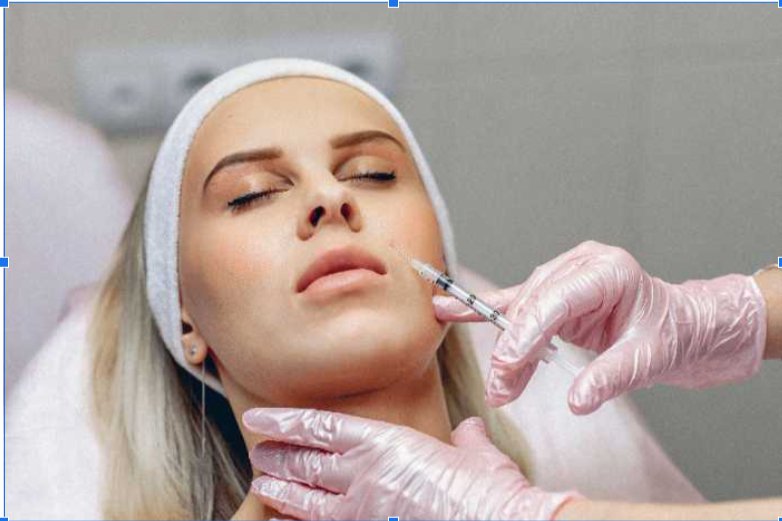 Platelet-Rich Plasma, also known as PRP or a vampire facial, is a procedure in which blood is drawn from the body and injected into the face to rejuvenate the skin, creating younger looking skin through the use of stem cells to stimulate collagen production.
Here at The Colorado Center for Health and Longevity, we provide different options for skin rejuvenation through the use of PRP facial treatments. Here are 8 things to know about the cosmetic PRP facial, also known as a "vampire facial."
1. This Procedure Requires a Blood Draw

To begin the vampire facial, there is a small amount of blood drawn from the arm, which typically consists of one to two ounces. After the blood is obtained, it is placed inside a machine called a centrifuge, which separates your own blood into separate layers. The layer that is used for this procedure is the layer of platelet-rich plasma. While the blood draw requires a small needle, it is essentially painless and completed in second

2. PRP is All Natural

Unlike other cosmetic procedures that contain various different chemicals and synthetic materials, platelet rich plasma is all natural as it is derived straight from your blood. In some cases, additional hyaluronic acid filler may be added for instant results upon your request.

3. PRP Can Be Used on Multiple Parts of The Body

Platelet rich plasma is used frequently for cosmetic procedures, reducing wrinkles, fine lines, acne scars, etc, but platelet rich plasma can also be used on various parts of the body. One of the most common areas for PRP to be injected is into the scalp to stimulate hair growth and reduce hair loss. Many patients also request PRP to be injected into the neck area to reduce sagging and the appearance of wrinkles or uneven skin tone.

4. PRP Facials Require Minimal Recovery Time

After the procedure, minimal side effects such as swelling, redness, site-injection pain, bruising, or potential bleeding may occur. To reduce the risk of side effects, avoid strenuous activities that put the treated area at risk 24-48 hours after the procedure as well as extreme heat or cold. It is also recommended to avoid caffeine, alcohol, nicotine, antidepressants, or blood thinners. Typically, it takes between 2-6 weeks for the area to be entirely healed and results are identifiable.

5. This Procedure Can Be Completed In an Hour

Despite the need for a blood draw, a cosmetic PRP procedure is anything but time consuming. After the blood is taken and the blood is placed into the centrifuge, the skin is cleaned and prepped while the blood is being separated. After the platelet-rich plasma is obtained, a numbing cream will typically be placed on the injection area to reduce pain. After the cream sets in, the platelet rich plasma is injected into the desired area using a small needle. After injection, your vampire facial is complete. This entire procedure takes from 45 to about an hour.

6. PRP Can Also Improve Acne Scars

While cosmetic platelet rich plasma facial is most commonly used to tighten skin and reduce wrinkles, platelet rich plasma can also reduce acne scars as well as stretch marks. After injecting the platelet-rich plasma into the desired area, it not only enhances the appearance of your skin, but additionally it promotes new cell growth for damaged skin such as acne scars or extreme sun-damaged skin to heal through collagen production For those struggling with the appearance of stretch marks, cosmetic PRP can also be used to treat stretch marks in various areas. Even though these marks heal over time, injection of platelet rich plasma can increase the elasticity of your skin and speed up the healing process for stretch marks.

7. Results Can Be Seen in as Little as Two Weeks

After a PRP injection, one can typically expect to start seeing results between 2-4 weeks. The results become more apparent as time goes on due to the increased production of collagen. Additional hyaluronic acid fillers can be added during the procedure to speed up results in which you can typically see a change in just a few days. Some platelet rich plasma benefits include tightening of skin, reduction of fine lines and wrinkles, reduction of hyper-pigmentation and acne scars, targeting of premature wrinkles, smaller pores, and increased collagen production.

8. PRP Facial Rejuvenation Results Can Last Over a Year

While results are different for everyone, you can typically expect the results of your vampire facial to last anywhere from a year to up to two years. The longevity of your results depend on genetics, body metabolization, sun exposure, and overall care. There are many ways in which you can increase the longevity of your results. One of the most important steps of aftercare is to reduce sun exposure and incorporate sunscreen into your everyday skin routine. Another important step you can take is adding B Vitamins to your diet, as they increase your production of red blood cells. In addition to these steps, maintaining a consistent, hydrating skincare routine will help nourish your skin, stimulate collagen production, and increase the effects of your PRP treatment.
Want to learn more about PRP injections and other cosmetic treatments? Request an appointment today at The Colorado Center for Health and Longevity!